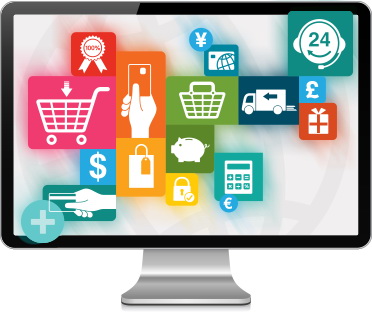 One of the best ways of starting a new operation is by proper planning. Whether it is budgeting, time allotment, resource management, or anything else, proper planning is crucial to success.
With the administrative system provided to manage your operation, the back-of-the-scenes work will be a breeze.
Beginning with the ability to create Agents, Sub-Agents, Shops, Cashiers, and players, the operator can create as many or as few of these entities as he sees fit, which will give him total control of how he would like to run his betting operation.
Agents: This entity is used mainly for credit distribution, sub agent creation and shop creations. As many agents can be created on the system as you want, this will give you enough versatility to run your betting shop your own way.
Shops (cafes): This entity will contain all players for this specific shop. Remember, we guarantee profit per shop, so it is best to keep each shop separate and independent when creating your structure.
Cashiers: If an operation requires it, cashiers can be created and they will have limited access to the system, and only will be able to create players and distribute credits accordingly.
Players: Player creation is a breeze, and can be created in a matter of seconds. There is no limit as to how many players you can create.
In order to maintain even better control of the betting operation, there is a full stock of reports ranging from day to day accounting such as cash ins and outs, profit, hold%, to specific game by game reports, where the operator can check each specific game to see how they are performing, and make adjustments based on accurate real-time information.
Ease of use is a priority for us, and the back office speaks for itself. Built from the ground-up, accessing players, information, and reports can all be done in a matter of seconds, very intuitively. Adding to the fact that the game software itself also can run instantly on a web page, or installed like any other regular software in a couple of clicks, even the most computer-unfriendly person will be able to navigate and get whatever information is needed within a short time of using it.
The system also allows for an operator to sell credits to other agents or shops if he/she wishes. This will allow an operator with good networking skills to take advantage of the many people he may know and that could be interested in purchasing credits for themselves. The operator can charge a percentage on top for the credits he will then sell himself. Several clients actually prefer just reselling credits, as in this way they do not have to deal with finding a suitable betting shop, finding players, advertisements, and all manner of things that can arise when trying to open a successful casino operation.
When you take into account that the system is completely web-based, one can easily see the benefits of having access to the betting shop operation on any device that has an internet connection, making the management of the business possible from almost anywhere in the world.