Guaranteed Profit
The most relevant aspect of a business, and we have the ability to guarantee it. On a month to month basis, not one single shop will be in the red, thanks to our state of the art algorithm which manages each shop independently.
Bill acceptor
Skip through the hassle of managing cash. With our advanced software, any Bill Acceptor with CCTALK can be easily integrated into your terminal and configured to the currency of your choice. Simple as that.
24/7 support
Our friendly and knowledgeable staff is always on hand to answer your questions. Whether it is by e-mail, skype, or live chat, someone will be available to assist you.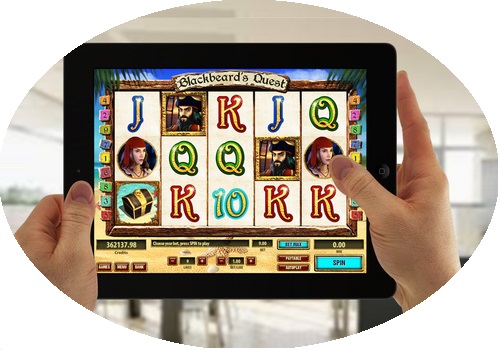 Mobile/tablet casino
There is billions of smart mobiles and tablets out there. Why not to take an advantage of that and let the people play the games as they are waiting for bus or at home? Or at the bed before they go to sleep?
Jackpots
Looking for an incentive to keep your players playing? Look no further; with our Jackpot system, a dynamic screen in your shop will update with every single wager your clients place, and when someone wins the pot, every active player will receive part of the prize!
Bonus and Incentives
Searching for incentives to make your shop more appealing? We have the perfect solution with our bonus programs and community jackpots. These services are provided free of charge
Multicurrency
The system supports all world currencies, along with limit sets for all the games. These include minimum and maximum limits as well.
Play from home
Let the players continue to play the games at home. Anytime they have time. They will do the deposit in your shop, play at home and come back for reload or withdrawal.
Spectacular casino games
You won't have to look anymore for new games. We have a great selection of slot, roulette, video poker, and table games available instantly, with new games being released monthly.
Easy to install
Decide now, install in a matter of hours. Offering a streamlined installation process, our software is a no hassle product. Just provide a basic PC terminal, and you can do the installation yourself. If you are not up to it, our staff will gladly do it for you remotely, which means you are covered either way.
Multilanguage
We understand how important it is for players to understand the games. Our software is already preloaded with English, Spanish, German, Russian, Chinese, Vietnamese, Polish, Czech, and many other languages.
Low computer and internet requirements
Its not necessary to have the high-end computers and broadband internet. The casino software is working smoothly with old computers and slow internet connection as well.